ENJOY SOME NICE DUTCH FOOD AT OUR LITTLE CAFÉ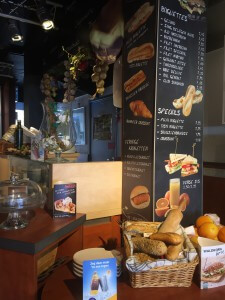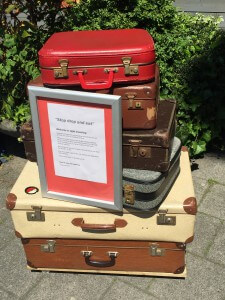 If you are searching for a locale taste, look no further. Our lovely little café ( Verhage family fast service restaurant ) has just what you want: meat, fish and vegetable dishes. Coffee, tea, drinks, fresh orange juice and ice-cream.
We are a quick service restaurant. We keep our prices as low as we can. We serve famous Dutch food: chicken sate with peanut sauce and our special Dutch croquettes. There are many different types: beef croquettes , veal, sate and vegetarian croquettes. We care about fast, good quality and healthy food. We prepare all products fresh everyday. If you don't see something you like, feel free to ask if what you desire can be prepared. If we are unable to duplicate it, maybe we can come close. You won't know until you ask!
Other famous products are bami, frikadel, cheese soufflés, a pastry crust filled with hot taste cheese, many types of burgers, salads(tuna, vegetarian, chicken). Of course if you want to impress yourself or your friends with your mad skills of the wide array of uniquely Dutch toppings and sauces, here is our dictionary:1) friet met pindasaus: fries with peanut sauce. 2) friet special: fries with mayonnaise(curry) ketchup and onions. 3) patatje joppie: fries with 'top secret' joppie sauce (actually just a mix of mayonnaise, onions, ketchup and spices). 4) patatje oorlog: most often served as fries with peanut sauce, mayonnaise and raw chopped onions (oorlog is Dutch for war). Also we have very popular traditional Dutch meatball (gehaktbal), the 'Dutchy' fresh grilled chicken, schnitzels (chicken or pork) and spare ribs.
Everything you can take away or to eat in restaurant. Visit our family fast food restaurant for the ultimate midnight snack, lunch and dinner all day long. Give yourself a break and let us care about your luggage and your meal!                                                         Search information about us hier: www.verhage.nu